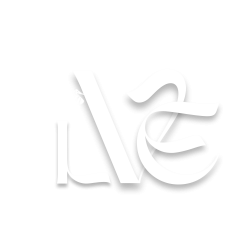 LA VALLÉE ÉLECTRIQUE FESTIVAL
At the crossroads of spring and summer, beneath the warm sun of Provence, you are invited to La Vallée Électrique festival. A place where humans and nature blend into an electric symbiosis : the essence of our utopia.
Once a year, the dancers and the forest enter into a sweet harmony, accompanied by the best electronic artists and cicadas. Follow the pulse of the living valley, and it will guide you, perhaps, towards its ancient secrets…
FORGETTEN FOREST
.VRIL live • Primal Code • Svarog • Forest On Stasys • Arkajo • Vera Logdanidi • E L A • VBC • Hangora live • Axymt.
LVE Tribe, the indigenous mix:
Paul Rêve • Javier Salazar • Sæbius • Sperah • Artos Eleven
WHISPERING FIELD
Martinou • Heliopora B2B Shani • Sramaana ambient modular jam • Liza Machover & Samy El Moudni
Virtual Forest Records showcase:
LOIF • Jan Loup • Natural Limit b2b Fluid Matter • Solma & RM Estali live
Pre-sale only. No ticket sales on site. Ticket control at the entrance of the parking lot, with reinforced security. Possibility to resell your ticket directly on Shotgun.
The event takes place near MONTELIMAR. The exact address will be communicated later directly to the participants.
The closest train station is Montélimar, which can you can get to on a direct train from Lyon, Paris or Marseille.
From the station, you can get a shuttle bus, carshare or taxi (not recommended) to the festival site. 
Note: The station is 25km from the festival site. Train tickets are available to purchase 4 months in advance.
Book a seat on the festival shuttle bus from Montélimar (nearest train station) or directly from Lyon. Buses will run on Friday & Sunday several times a day. 
Book in advance, seats are limited ! 
Use the Togetzer platform to publish or search for a car seat.
A gift will be offered to all passengers in a full car! Take the chance to meet great festival buddies while reducing both travel costs and your impact.
KOMBO is a website to compare, combine and book your bus, plane, and train tickets.
Use the code "P-VALLEE2023" for a 5 EUR discount
Conditions : valid for a first purchase and on trips to or from Paris between June 15 and 19
Camping:
The campsite is at the entrance of the festival. It will be will be slightly enlarged for this edition, and will be quiet in the morning to give LVE-goers a chance to get some rest.
2 new & improved showers will be at your disposal as well as the usual dry toilets.
4 minute walk to the Forgotten Forest Stage
10 minute walk from the Whispering Field Stage 
Vehicles are not allowed in the campsite. All vehicles must be parked in the carpark (10 mins walk)
Food:
A food stand with hearty, vegetarian food will be on site. More information to come soon.
• You will receive a list of festival rules and advice by email. 
• Glass is strictly forbidden on site
• La Vallée Électrique is a private gathering on private property with strictly controlled access. Security will be on site throughout the festival
• More info on the full experience and volunteering opportunities to come soon <3
Discover this year's lineup