Entre do it yourself, nouveaux médias, cultures urbaines et art contemporain, le VJing désigne de manière large l'art de mixer des images en direct. En soirée, en concert ou sous forme d'installation, la vidéo habille maintenant les bâtiments comme elle rayonne sur le paysage événementiel.
Si une grande variété d'artistes et autodidactes émerge des communautés de Vidéo-Jockeys qui fleurissent sur la toile, le VJing est encore peu représenté dans sa dimension de discipline artistique à part entière.
C'est pour dynamiser cette scène que System11 Production organise une compétition de Video-Jockeys!
L'édition 2020 aura lieu exclusivement en ligne.
MERCREDI 11 NOV – Appel à candidature
MARDI 24 NOV – Cloture des inscriptions
JEUDI 26 NOV – Présélections
VENDREDI 27 NOV – Vote par la communauté


LUNDI 30 NOV – Qualification des trois finalistes
SAMEDI 5 DEC – Livestream des finalistes pour un jury
DIMANCHE 6 DEC – Désignation du vainqueur
Accès gratuit à tous les EP du label System11 pendant l'année 2021.
Lot de cadeaux : bouteille de vin La Vallée Electrique 2020 et goodies System11.
Somme d'argent relative à l'édition.
Programmation en festival.
System11 VJing Award.
Tous styles. Toutes techniques.
Remplir le formulaire d'inscription.
Présenter une vidéo démo : 30 secondes minimum. Possibilité de compléter avec photos et texte.
Frais d'inscriptions (5€) pour contribuer aux coûts techniques, à la pérennité de System11 et au gain du vainqueur.
Pour toute information complémentaire:
system11france@gmail.com
L'équipe présélectionne une dizaine de candidats à partir des vidéo démo de 30 secondes minimum. Cette vidéo démo doit être téléchargeable ou être envoyée par Wetransfer en cas de pré-sélection (system11france@gmail.com).
Ensuite, nous montons une compilation avec des extraits des vidéos démo présélectionnées, que nous publierons sur Youtube pour le public. Cette compilation sera accompagnée de liens pour visionner les démo intégrales accompagnées d'informations sur l'artiste. Cette étape permet d'aboutir à un vote du public sur notre site internet.
Les trois finalistes sont annoncés le 30 novembre. Nous conviendrons d'une visioconférence avec chaque finaliste pour faire un point technique le 3 décembre (ou une autre date si indisponibilité). Lors de ce rendez-vous, Yassin Siouda (The Show Must Go Live!) accompagnera les finalistes afin d'obtenir une configuration adéquate pour réaliser une performance livestream de 6 minutes environ. L'outil recommandé est OBS, bien que cette configuration technique sera faite sur-mesure.
Les trois finalistes doivent être sûr d'avoir accès à un Wifi de bonne qualité le 5 décembre et le le 3 décembre.
Plus de détails seront donnés en temps voulu et nous sommes disponibles pour répondre à vos questions.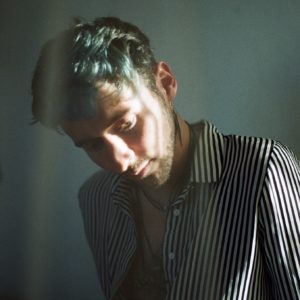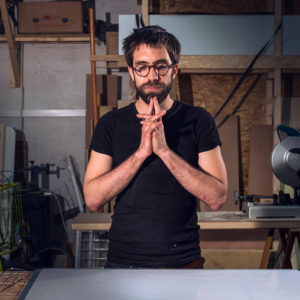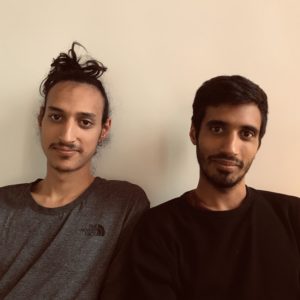 Artistes musiciens
– label System11 –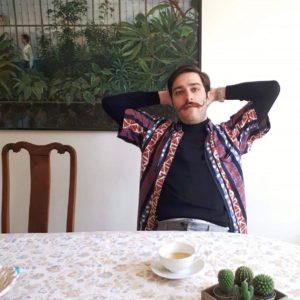 Artiste storyteller
 – Visages –
Between Do It Yourself, new media, urban cultures and contemporary art, VJing broadly refers to the art of mixing live images. Be it in parties, concerts, or installations, video art now adorns buildings as much as it shines within the events landscape.
While a wide variety of artists and self-taught people are emerging from the video-jockey communities that flourish on the web, VJing still lacks representation in its dimension as an artistic discipline in its own right.
This is why System11 Production is organising a Video-Jockey competition to energise this scene!
The 2020 edition will take place exclusively online.
WEDNESDAY 11 NOV – Call for entries
TUESDAY 24 NOV – Closing registration
THURSDAY 26 NOV – Shortlisting
FRIDAY 27 NOV – Community voting


MONDAY 30 NOV – Qualification of the three finalists
SATURDAY 5 DEC – Livestream of finalists for a panel of judges
SUNDAY 6 DEC – Winner announced
Free access to all EPs from the System11 label during the year 2021.
Gift set: bottle of wine La Vallée Electrique 2020 and System11 goodies.
Cash prize.
Festival programming.
System11 VJing Award.
All styles. All techniques.
Fill out the registration form.
Submit a demo: between 20 seconds and 4 minutes. Possibility to complete with photos and text.
Registration fees (5€) to contribute to technical costs, the durability of System11 and the winner's prize.
For any further information:
system11france@gmail.com
The team will shortlist 10 candidates based on a submitted demo of 30 seconds minimum. This reel must be downloadable or sent by Wetransfer if shortlisted (system11france@gmail.com).
We will then create a video compilation using extracts for the shortlisted demos, which will be published on our Youtube channel for our audience. We will include links to the full reels, which will also be published on our channel alongside artist information. This step will allow a public vote to take place on our website.
The three finalists will be announced on 30th November. We will set up a videoconference with each finalist to go over the logistical side of the event for the 3rd December. Yassin Siouda (The Show Must Go Live!) will join these e-meetings and accompany the finalists step-by-step to help configure the livestream from their side, with the aim of having a live performance of approximately 6 minutes. The recommended tool is OBS, and the technical configuration will be done on demand.
The three finalists must ensure strong wifi access for both the 3rd and 5th December, the logistical setup of the livestream and the day of the event for the jury, so as to ensure the configuration stays the same.
More information will come in due course, but we are available for any further questions in the meantime.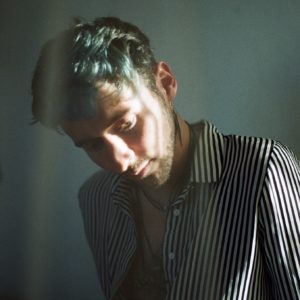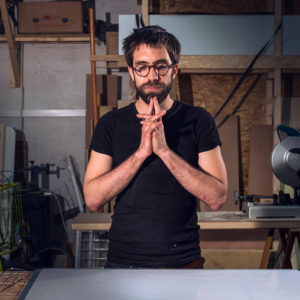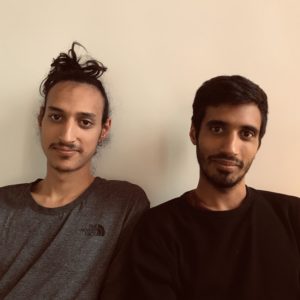 Music artist
– label System11 –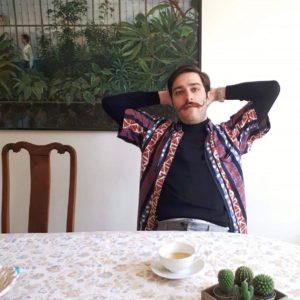 Storyteller artist
 – Visages –